Simon Critchley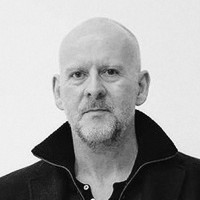 KEYNOTE: COMIC VERSUS TRAGIC CATHARSIS
BIOGRAPHY
A highly-versatile and dynamic philosopher, Simon Critchley has long been transgressing the disciplinary distinctions between philosophy and the arts. Author of numerous works of philosophy whose readers stretch beyond academia to include wide swaths of the public at large, Critchley regularly engages with artists, novelists, actors and musicians, constantly enlarging the scope of philosophy to include alternative mediums. Unsurprisingly, his works rely heavily upon references to art, poetry, literature, drama and music.
Notably, he is one of the few philosophers to have extensively explored the relation between philosophy and genre studies. Since his 2002 book On Humour, he has been constantly revising and developing theories as to the complex relation between philosophy, tragedy and comedy. After devoting a lot of his attention to comedy, famously noting that what gave poets and philosophers their affinity was their common ability to laugh at themselves, Critchley has more recently turned his attention to tragedy, co-teaching a course called "The Tragic and Its Limits" along with Judith Butler. His latest book on Shakespeare, Stay Illusion: The Hamlet Doctrine (Pantheon 2013, co- authored with Jamieson Webster), definitively confirmed his status as one of the referential thinkers for the field of Performance Philosophy.
Critchley is currently the Hans Jonas Professor of Philosophy at the New School for Social Research in New York. He is also part of the European Graduate School in Saas-Fee, Switzerland, and part-time Professor of Philosophy at Tilburg University where he runs a summer school, whose topic this year was "Tragedy as Philosophy." In addition, he has been a visiting professor at numerous universities including Sydney (2000) the University of Notre Dame (2002), Cardozo Law School (2005), the University of Oslo, the University of Lancaster (2011), Fundan University, Shanghai (2011-2013), and Cornell University (2014).
A world-renowned scholar and one of the most important figures within Continental Philosophy, Critchley holds a PhD in Philosophy from the University of Essex and an MPhil from the University of Nice. His published works include more than 20 books, some of which have been translated into over ten languages. In addition to teaching at NYU, giving lectures around the world, publishing provocative books and composing manifestos for the International Necronautical Society that he co-founded with author Tom McCarthy, he finds time to write a column for The New York Times and an essay series for The Guardian. Exceeding the academic and professional framework within which he works, Critchley's writings are often tied up with questions of ethics and politics, as well as questions relating to our being in the world, death and existence. His eclectic background and strong relationship to music and the punk scene in the late 70s, as well as his interest in psychoanalysis and literature, allows his work to be truly interdisciplinary and reach a broad audience.